The Internet is everywhere. We are always connected with our gadgets so that we can chat, call, share, read, work, play, and for everything else.
I can say everyone has Wi-Fi at home and at the office. And we get Wi-Fi in a cafes and gyms. Why do we use Wi-Fi instead of our LTE or 4G connectivity on our smartphones?
It is cheaper. Yesterday it was also faster, but today, with LTE speeds, it is only cheaper. Usual Wi-Fi has wired connection to internet, it is cheap and unlimited.
But cars can′t be connected by wire. So if we speak about car Wi-Fi, it uses the 4G or LTE mobile network and has same pricing for data as our smartphone.
There are two types of users that want car wifi. The first type is car passengers and the second is drivers.
Car Wi-Fi for passengers
If you have kids of any age, you know why your car needs Wi-Fi. YouTube, messengers, Facebook, online games and so on. Kids are happy when they have things to do ‑ parents can drive their cars safe as their kids feel at home with a good Wi-Fi connection for all their gadgets (tablets, PSPs, smartphones and so on).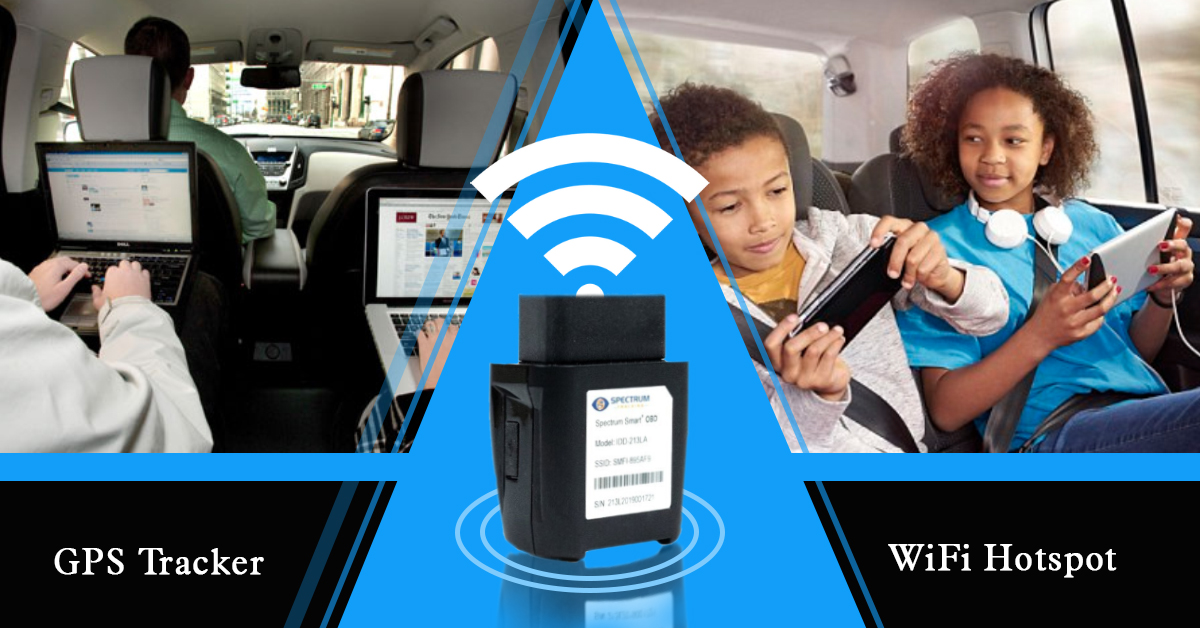 Adults use their driving time to reply to emails, or check Facebook updates. But they have their own connectivity on their smartphones. Then why would Wi-Fi make sense for them?
First of all, in car Wi-Fi would provide a much better internet connection. Cars travel quickly and mobile network connectivity changes every second. Car Wi-Fi hotspots use special strategically placed antennas. Therefore, car Wi-Fi hotspots can provide much faster and more stable internet for all passengers. Especially on highways, where mobile operator coverage is not stable and regular smartphones with built-in small antennas lose signal, or their signal too weak to use the internet comfortably.
What about Wi-Fi only devices? Laptops, tablets, wearables with car Wi-Fi all these gadgets can be easily used by passengers while driving.
Aspecial word for a business passengers who use personal drivers. Wi-Fi should be a mandatory option. For business passengers their car is always an office on wheels.
Car Wi-Fi for drivers
With car Wi-Fi, drivers will not have internet connection interruptions when on a phone call. It is also important when using online navigation, such as Google Maps or Waze, while driving.
Using of Wi-Fi only electronics also important for a driver. Many drivers today are using tablets for navigation and there are many kinds of connected car electronics today such as Connected Wi-Fi mirrors.
Car WiFi products
Our OBD GPS tracker has WiFi hotspot function. It has a download speed in the range of 5 Mb/s to 30 Mb/s.
You can connect up to 8 mobile devices to this OBD GPS tracker.