Louisville Insulation Chose Spectrum Tracking Over Verizon for Their Fleet Management
Louisville Spray Foam Insulation,a growing Louisville company that sells and installs spray foam insulaiton, started to use GPS tracking service to save cost and increase productivity.
The company currently has a fleet of 6 vehicles, including 3 spray trucks. "We want our contractors to get the job sites on time, a GPS tracking device can tell me when they arrived and how long did they stay." CEO Matthew Gilles told us when we installed the GPS devices on his vehicles. "This greatly help us save fuel cost and increase productivity", said Gilles.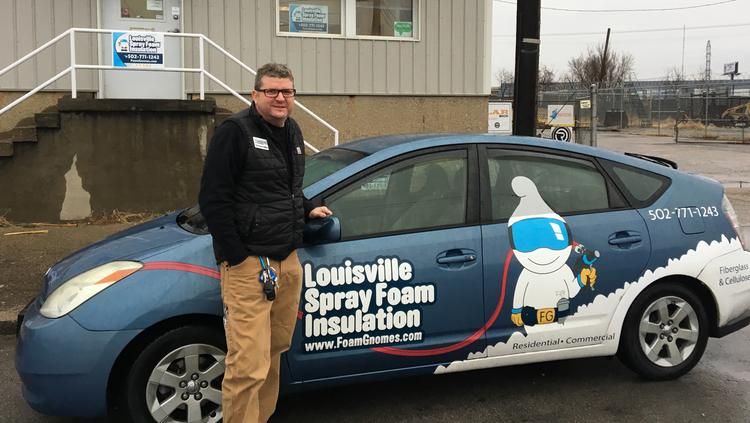 "This works," said Kasey Allen, Office Manager at Louisville Insulation. "Verizon called us more than 150 times but I do not think their products will help us. But this one definitely helps us." The monthly cost per GPS tracker is $9.95, compared to $20+ from Verizon Fleet. At the current gas price of $2.80 per gallon in Louisville area, Kasey is confident that the saving will pay off the cost. "The daily cost is about a quarer, which can buy enough gas for our vehicle to go about quarter miles. With the GPS tracking we can dispatch the nearest vehicle to the job site, which can definitely save 1 mile of trip per verhicle per day. At the end of the day, the saving will be more than the cost," Said Kasey.